Posts tagged
Scrap Car Portland

Scrap Car Portland
Driving and maintaining old cars is a big headache. Most people don't have much technical knowledge and they are not even able to treat the smallest car problems, which is why they face trouble when their vehicle gets broke in no man's land, waiting for the mechanic to come and fix the issue. Car mechanics charge high fees for repairs in America, which is why old cars requiring regular repairs are often sold at low prices. Avoid Placing Online Advertisements
If you are the owner of an old car that is almost scrap, it is better to use it as long as it lasts without much repair costs, and sell it off when the expenses start increasing. The regular repair costs might increase so much that you can easily pay monthly installment of a new car with it, so keeping that old car is not the right decision in any way. Now comes the selling part. There are several ways in which you can sell your old car, but all of them are not equivalent. First of all you may think of placing an advertisement online and wait for people to come by and take a look at your car. This method is not the best, as old cars don't get good offers. You will get several calls, and most people will show their intent to pay a visit, but will never come. A few people will come to check your vehicle, but most probably they will offer you indecent prices.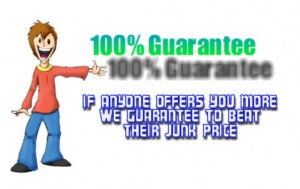 Avoid Unlicensed Dealers
Portland residents are lucky as there are numerous scrap car Portland dealers, but the bad part is that only a few of them maintain good business ethics. Most dealers will try to seduce you by offering lots of money over the phone, but at the last moment they will devalue your vehicle. The high offers they make over the phone are just a trap, so that you may not think of other alternatives. Another thing that most people don't know is that scrap car Portland dealers need to be licensed and authorized to conduct this business. Illegal dealers will not ask you about the title of the vehicle, and they just ask your for car custody and pay you a fraction of the car's real value. These dealers often don't crush the bought cars, and they use it for illegal purpose. In such a case you will have to face all the legal proceedings, as you have title of the car.
Do Business with Licensed Dealers
The best way to sell scrap car Portland is to do business with a licensed dealer like Portland Cash for Cars. The staff at Portland Cash for Cars will negotiate price over the phone and come to tow the car within 2 hours. You will get the same amount of money as discussed over the phone and the vehicle's title is transferred within 24 hours, so you also don't have to worry about any paperwork. The contact info mentioned on the dealer's website shows the license number, which assures that you are working with a legal company. The bottom line is that if you want the best money for your vehicle then contact Portland Cash for Cars via email or telephone right now.