Posts tagged
Junk Car Portland

Junk Car Portland
 It is great from an environmental perspective to take a look at how a junk car in Portland can be taken care of. You can trust Junk Car Portland – Cash For Cars to take care of your scrap car by making sure that it is disposed of in a proper manner with regards to the environment.
The need to get your junk car taken care of includes many important things. First, taking a look at the metal that is used. Portland Cash for Cars can take your car and remove the scrap metal from it and get it sold off to a company that buys scrap metal. This metal can then be re-purposed into different materials. This proves that your old car can be recycled. Here, new metals won't need to be harvested to make certain items when this is done.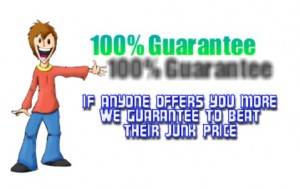 There's also the benefit of how Portland Cash for Cars can help you out with taking old parts that still work in your car and getting them separated from the parts that don't work anymore. The parts that don't work may be recycled into new materials based on what they are made out of.
You can also take advantage of how an old car that might have been polluting an area will be taken off the road when you get your junk car in Portland handled. The problem with so many older cars is that they were made before emissions standards had changed. An older car might let off more emissions than a newer one. Therefore, getting an older car that might be more harmful to the planet out of the way is always a valuable thing to consider.
It's important to consider all these aspects, but you need to see that the company picking your junk car up is a licensed one. Portland Cash for Cars is a licensed company to take your car. It will handle it appropriately.
This is important because there are too many unlicensed or illegal junk car companies out there. Some companies might end up trashing your car without recycling it or even use your car for other things instead of actually destroying it and sending off the appropriate items for recycling.
Many illegal junk car companies can also fail to dispose of different fluids in your car the right way. They might misuse the oil or engine coolant in your car by disposing it of in a random spot instead of using safe and sanitary disposal methods. You have to be sure that your junk car is being taken by someone who operates legally and can take care of the mess for you.
Contact us at Portland Cash for Cars if you need to get your junk car in Portland taken care of. This all has to be used to make sure that you are getting your junk car moved out of the way without any issue.
Call Today
503-395-8659