Cash For Junk Cars Portland
Guarantee To Pay The Most Cash

Having a junk car lying around in the garage takes up too much space for no reason! On top of that, paying insurance fees for a car that you're not even using is something very painful!!
So, do you want to dispose your junk car of?
Actually, discarding is a good option rather than handling the scrap and paying unnecessary insurance fees for it. Junk car removal will not only help you get rid of it but also will give you cash for the scrap.
For this, find a junk car removal service provider who can promise you the best cash for junk cars Portland?
Junk car Portland assures you the best cash for your scrap car, disposing it immediately. We buy your junk car, whether it is working or not, has suffered severe damage or not, or has a title or not. We are always on the lookout for sellers of junk cars.
Perhaps the question that's in your mind right now 'how much will you be paid for the junk car?' is fair enough. You'll surely be paid higher than average if you sell your car to Junk Car Portland. Check out our company on the web to find reviews of our customers and you will realize how honest we are with the deals to junk car sellers. If you are a car seller, then just give us a call, and you will be given a quote immediately.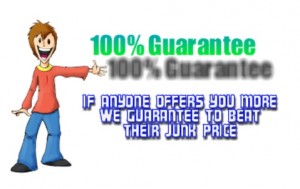 We Guarantee Paying Out More For Junk Cars Than The Competition. We Are The Largest Car Buyer In Portland. So Why Waste Your Time Calling Around? Call Us Now!
I Can Sell A Junk Car For Cash Right Now?
You might be wondering: what would a company that pays cash for junk cars Portland do with the junk cars? Of course, they will try to repair the cars, and the irreparable car will be recycled discarding its unusable parts. Junk cars contain chemicals inside them; these chemicals will be disposed according to the environmental guidelines. So if you sell a junk car Portland  to us, you can be sure that we will do our part to make sure that everything is in accordance with environment protection regulations.
 Get The Highest Cash For Junk Cars Portland Today
If you really want to experience the above quote, our tow truck will be on its way to get your junk car out of your house. There are many company tow trucks roving around nearby areas. So if you agree with the quote, give us your address, and your junk car will be towed the same day or the next. While we mainly buy junk cars in Portland, we also consider places near it. The company covers different towns in Oregon and Washington. You get the cash at the very time of the towing.
Is there any fee associated with towing?
No, the company takes care of it. There are no other expenses at all that you will have to shoulder.
If you are having a hard time deciding what to do with your junk car, then just give us a call to get details on cash for junk cars, so that you can sell it easier. Also, pass the word along to other junk car owners who want to sell theirs.
Call Us Today!!!
503-395-8659